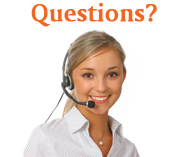 Call Toll-Free

Phone: (800) 774-2215
Fax: (800) 774-2216
Send Email

Office Hours:
7:00 A.M. – 4:00 P.M. PST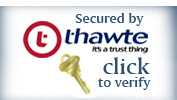 Low interest Payday Loans and Cash Advances online

You can get up to $500 dollars directly deposited into your account the next business day when approved. You simply need to have direct deposit, a regular checking account of at least 3 months old, net income of $1500 monthly and a direct work number so that we may contact you if we need additional information. If you meet those qualifications, you may be able to get the money you need for those unexpected emergency bills, such as car repairs or high phone bills. No more standing in long lines, everything is done completely online in the privacy of your own home. Simply fill out our easy online cash advance application and one of our service representatives will contact you. Our website is completely secured by Thawte (Leading Internet Security Company). All personal information is encrypted on our online cash advance application when it is sent to us via the internet. Satisfaction is guaranteed!

Hot Payday does not do credit checks. You might still qualify for an online payday loan even if you have no credit or bad credit.

Hot Payday is here to serve your online payday loan needs. If you have any questions or comments, please do not hesitate to contact us. We offer a toll free number so that you can reach us with any questions you may have during your online payday advance application process. We appreciate your business and hope we have satisfied your online cash advance needs.

IMPORTANT NOTICE: Payday loans are primarily designed for your short-term cash advance needs. It is in your best interest to borrow only what you can expect to pay back. Our service does not constitute an offer or solicitation for short-term loans in all states. The states this site services may change from time to time without notice. Borrower is responsible for complying with any local statutory obligations that may exist in their state.

Hot Payday values this opportunity to serve you and want you to be completely satisfied with all of Hot Payday's quick online transactions.